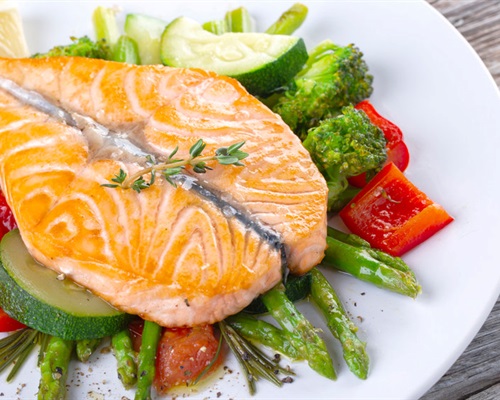 Are
osteoporosis
and other bone diseases preventable?
The short answer — yes!
But, it can be challenging. The right kind of
diet and regular bone-strengthening exercises
can boost your bone health.
Let's start with the diet. What nutrients does your body need to keep your bones strong and healthy?
Calcium
is the obvious one; you've probably heard since you were a child that milk strengthens your bones.
Until age 50, adults need about 1,000 milligrams (mg) of calcium each day. When women turn 51, experts recommend boosting levels to 1,200 mg. And after age 70, men and women alike should be consuming at least 1,200 mg.
But did you know Vitamin D is also an essential nutrient for bone health?
Without enough Vitamin D in your system, your body won't be able to absorb and reap the benefits of the calcium-heavy food you eat.
Experts suggest everyone under 70-years-old consume 600 International Units (IU) of Vitamin D every day. But once you turn 70, you should increase your consumption to 800 IU.
So, what's the optimal bone-strengthening diet?
Check out the infographic below.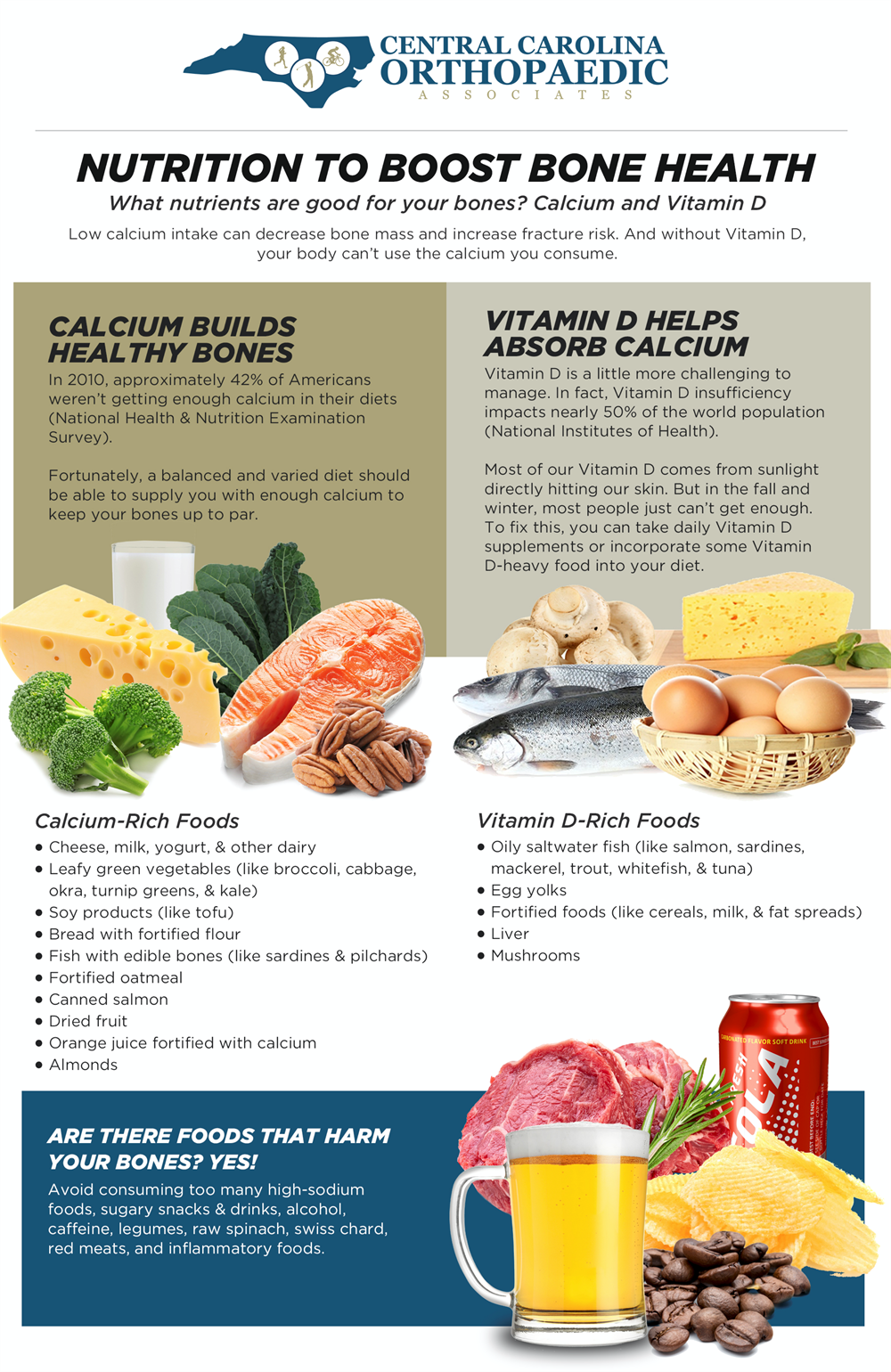 Have more questions about nutrition for good bone health? Or need a
bone health assessment
?
Get in touch with the team at Central Carolina Orthopaedic Associates
.
Are you at risk of osteoporosis?
Learn about the risk factors
.
Central Carolina Orthopaedic Associates is dedicated to spreading awareness of osteoporosis.
Check it out
!