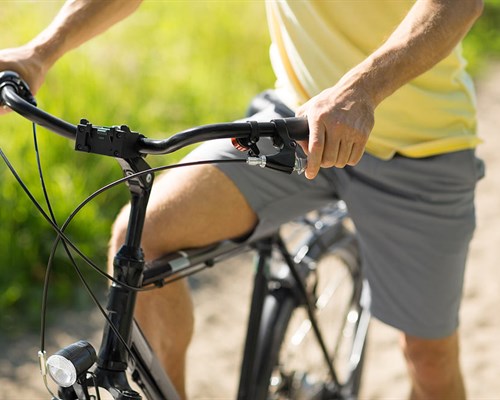 Exercising is one of the best ways humans can take care of their bodies. It helps us maintain a healthy weight, keep our muscles strong, and improve our circulatory, respiratory, and cardiac systems.
Whether you loved to work out before your joint surgery or not, exercising is a crucial part of the healing process. While you certainly can't jump right back into your normal activities after a joint replacement, you can do plenty of activities to keep your body moving and help it recover properly.
Check out these activities you can do after joint surgery and be sure to discuss your workout plan with your orthopedic surgeon and physical therapist if you have questions.
Walking
You should avoid running for a while after you have joint surgery, especially if you've had a total hip or knee replacement, but you can start taking walks. Walking keeps your joints moving and the blood flowing, which helps speed up the healing process. Start slowly and increase the lengths of your walks as you heal. A five-minute walk around the block is a great place to start. Before you know it, you'll be walking the entire neighborhood!
Climbing Stairs
Once you've been walking comfortably for a few days, you can work on climbing steps. Start with one step at a time and make sure you have a railing, cane, or family member to rest your weight on. Take the first step with your strong leg and use your recovering leg to follow behind, placing it on the same step as your first leg. If this causes too much pain, wait another day or two before trying again. After you've practiced for a while and are feeling stronger, you can start climbing the stairs foot over foot.
Biking
Cycling is a fantastic low-impact exercise that can help you move your joints without causing pain. It's best to start on a recumbent bike to avoid balance issues or falls. After you're comfortable, you can progress to a stationary bike and then on to exploring your neighborhood on a real bicycle. Remember to take regular breaks, avoid pushing yourself too hard on hills, and stop if you experience significant pain.
Swimming
Not only is swimming relaxing, but it provides the body with a unique sense of near-weightlessness that can often feel wonderful after joint surgery. While in the pool, you can swim laps, bounce gently, walk back and forth through the water, or engage in some light aerobics. You can also check with your local recreation or community center to see if they offer any in-pool exercise classes you might be interested in.
Yoga
Practicing yoga is an excellent way to stretch your entire body without significantly pressuring your joints. It can help reduce stiffness, improve your balance, and enhance flexibility and range of motion in your recovering joint. Before you take a yoga class, be sure to let your instructor know your current limitations. You should also avoid testing motions and only practice poses where you can keep your knees, hips, and ankles aligned.
Remember, some pain and swelling are natural after joint replacement surgery. If you notice these symptoms, elevate the healing limb and apply an ice pack. If you experience significant pain, swelling, or notice anything unusual about the surgical site, contact your doctor immediately.
If you need a joint replacement or another form of orthopedic surgery, please reach out to the team at Central Carolina Orthopedic Associates!