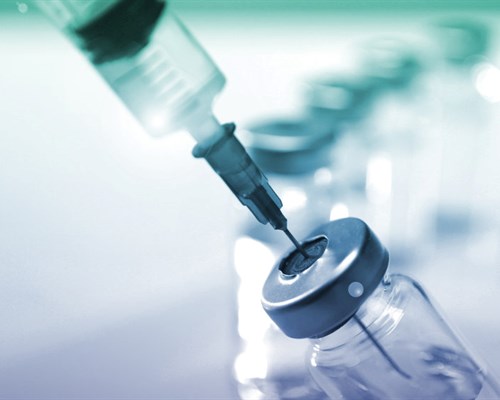 Although surgery is a tool that can be used to treat many orthopedic conditions, sometimes surgery is NOT a patient's best treatment option.
With the advent of biological treatments — such as amniotic fluid injections — we can now offer patients a safe alternative to treat arthritis and other musculoskeletal conditions.
WHAT ARE AMNIOTIC FLUID INJECTIONS?
The amniotic membrane is the innermost layer of the placenta, which is the organ that develops in the uterus when a woman is pregnant. It produces the amniotic fluid that surrounds the fetus.
The amniotic fluid not only provides a layer of protection for the fetus, but it also provides nourishment to the growing baby, transferring nutrients, water, and biochemical factors between the mother and baby.
But wait…what does this pregnancy fluid have to do with orthopaedics and joint damage?
Amniotic fluid contains significant amounts of the body's most fundamental substances — stem cells, cytokines, proteins, growth factors and other compounds. The high concentrations of these crucial substances give amniotic fluid its healing and regenerative capabilities.
So, when healthy mothers agree to donate the amniotic fluid after their child's birth, the amniotic fluid can be put through the appropriate processing, injections of that fluid can be used to promote healing of other parts of a person's body.
And get this…rather than repairing joints, muscles, and tendons with intrusive surgeries, amniotic fluid injections have the potential to stimulate healing by channeling the body's natural ability to heal itself.
Amazing, right?
We think so, too.
HOW DO AMNIOTIC FLUID INJECTIONS WORK?
Based on current, available research, the widespread understanding is that amniotic fluid has regenerative and healing power because of the growth-inducing substances it contains. These substances include cytokines, fibrinogen, hyaluronic acid, growth factors, and messenger RNA.
Currently, wound care professionals use the regenerative amniotic injections to heal chronic wounds and fill, cover, and protect weak or damaged body tissues.
In addition to wound care, amniotic fluid injections are ideally suited to provide pain relief for arthritic joints and combat inflammation in tendons and joints
If a medical provider determines that you would be a good candidate for an amniotic fluid injection, they will inject the fluid at the site(s) of injury. Once injected, the amniotic fluid is understood to stimulate the healing properties of the surrounding cellsstimulate the healing properties of the, in effect, regenerating your healthy body tissue.
Although you may experience some initial minor discomfort around the injection site, the recovery time after an amniotic injection is far less than that after surgery. The specific length of recovery depends on your condition and your body's healing process.
In many cases, a single injection will bring the desired pain relief, but sometimes, you may need several injections per injury spot. The number of injections usually depends on the condition being treated. However, after your first injection, you should begin experiencing significant pain relief and reduced inflammation.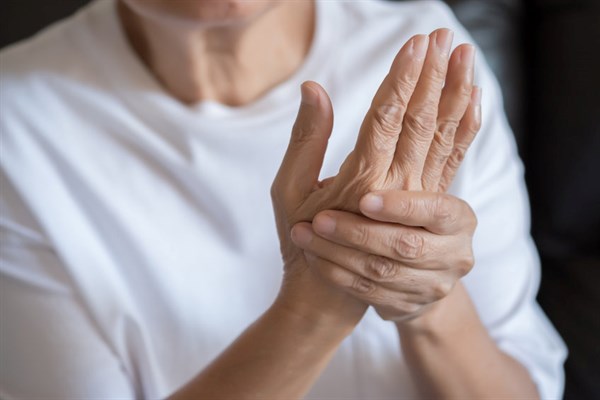 ARE AMNIOTIC FLUID INJECTIONS SAFE?
We know…this injectable healing fluid seems too good to be true.
I mean, there have to be some major risks, right?
Actually, amniotic injections — which are FDA-certified — are known to be an exceptionally low-risk treatment option.
Here are some of the main reasons for this:
There is an extremely low risk of rejection, with no current reported cases of rejection.

The injections are completely natural, including only substances that are native to the human body.

While the intrusive nature of surgery creates a greater chance of post-surgery complications, injections don't come with such risks.
In fact, amniotic fluid injections have proven to be so safe and effective that Medicare and certain Managed Medicare plans now cover it.
WHAT CONDITIONS CAN WE TREAT WITH AMNIOTIC FLUID INJECTIONS?
Excited to be able to provide surgery alternative treatments to our patients, the Central Carolina Orthopaedic Associates team has been using regenerative medicine techniques for several years. Our skilled Dr. Bush offers amniotic injections to treat a wide range of conditions, including:
joint arthritis (and damaged and injured joints)

rotator cuff tears (and other muscle, tendon, and ligament tears)

tendinitis

bursitis

plantar fasciitis

foot and ankle pain

chronic wounds

and more!
The field of regenerative medicine is growing quickly! Central Carolina Orthopaedic Associates continues to keep up with the latest, exciting regenerative techniques. Learn more about our regenerative medicine practices.
Interested in an amniotic fluid injection? Contact us to set up a treatment consultation.