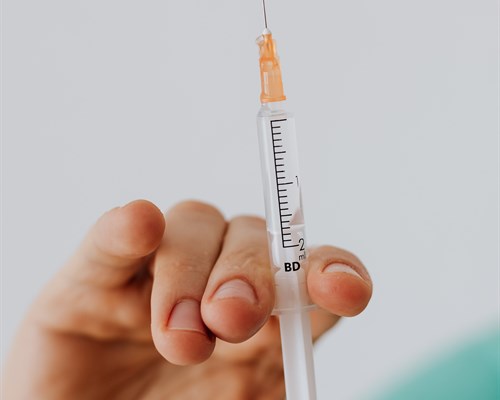 The field of regenerative medicine is a relatively new field in medicine that looks to address pain and injury involving the musculoskeletal system.
Regenerative medicine is based on findings that tissues donated and collected after a baby is born (the placenta, umbilical cord, and amniotic fluid) have significant anti-inflammatory and healing properties. While they simply discarded these tissues in the past, they are now often repurposed for wound care.
After being processed for safety, these tissues are used widely in chronic wound care because of their tissue growth and healing properties. The tissues are also frequently used in surgery to help promote post-operative healing.
Recently, amniotic fluid injections have been beneficial when injected into an injured joint or tendon, appearing to decrease inflammation and promote healing.
We give the injections in the office in a similar manner as steroid injections. However, amniotic fluid does not come with the same side effects, sometimes associated with steroid injections. It does not suppress the immune system nor does it elevate blood glucose levels, making the treatment safe for patients with diabetes.
In our practice, we have found amniotic fluid injections to be a safe alternative to the standard steroid injection, achieving very high patient satisfaction for those with certain conditions , such as knee pain, arthritis, joint pain, shoulder pain, bursitis, plantar fasciitis, hip pain, tendinitis, or a torn rotator cuff. Our team also offers amniotic fluid injections as an alternative to surgery for many of our patients.
Many insurance carriers cover amniotic fluid injections. If you have questions, would like to be seen or considered for this type of treatment, or need to know whether your insurance will cover the injections, please call our office at 919-774-1355.